'Sharing Community' in my language
"આપ-લે નો ઓટલો" or "Cadena de favores"? The sharing community we need for people and planet is not new – local communities have their own names for it and they are reigniting those cultures as part of Green Action Week.

Some people call it the 'sharing economy' or 'circular economy'. Some TED Talks have made it popular as 'collaborative consumption'. Whatever you call it, more and more people, organisations, and governments are realising that the only way that everyone can have access to the goods and services they need without crashing through our planet's limits is for us to challenge consumerism by sharing.
Green Action Week focuses on 'sharing community' because for us the benefit is not just to save our planet (although that is obviously vital!) but because sharing also strengthens the social links between us and reduces inequality. This is not a new invention. Unsustainable consumerism is the relatively new invention of the past century, which has disrupted thousands of years of cultures of sharing in communities across the world.
We know that the answers lie with those communities. That's why Green Action Week (an initiative by the Swedish Society of Nature Conservation carried out in coordination with Consumers International) focuses on supporting local groups. Thes groups are linked together in a global movement, but find their own language and activities appropriate to their communities.
---
Three communities reigniting their own cultures of sharing through Green Action Week
—
આપ-લે નો ઓટલો
('Give and take' – Gujarati, India)
"Traditionally, in Indian families (in the middle, lower-middle and low-income) houses, with brothers and sisters, with neighbors, we share life's necessities. It's in our culture. Often, we have things that are not needed before – such as books / stationery and many household items which increase the solid waste. And if these things are given to anyone who needs it, it will help." – Consumer Education & Research Centre
[CERC also spread their rallying cry about the tradition of sharing through newspaper coverage of their activities in regional news site Tej Gujarati]
["Consumer Education and Research Centre and CERC-ENVIS RP team visited Dhal Ni Pole (A pol in India is a housing cluster, which comprises many families of a particular group, linked by caste, profession, or religion.), Ahmedabad, India for promoting the Global Campaign "Sharing Community". The team have made aware of the concept and objective of aap-le no otlo (આપ-લે નો ઓટલો) to the community. The team communicated with the local community and distributed brochures and posters. The community took a pledge to forward this message and start such activities in their pol and among friends and family."]
—
Cadana de favores
('chain of favours' or 'pay it forward' – Spanish, Peru)
In Peru they are starting young! The Peruvian Association of Consumers and Users (ASPEC) worked with schools to talk about the collaborative economy and recycling in a child-friendly way, with a commitment that each child would pass on this useful knowledge to three of their friends this week.
Andrea, below, won the contest to draw what the 'Cadana de favores' ('chain of favours') looks like – and went on national radio to talk about it.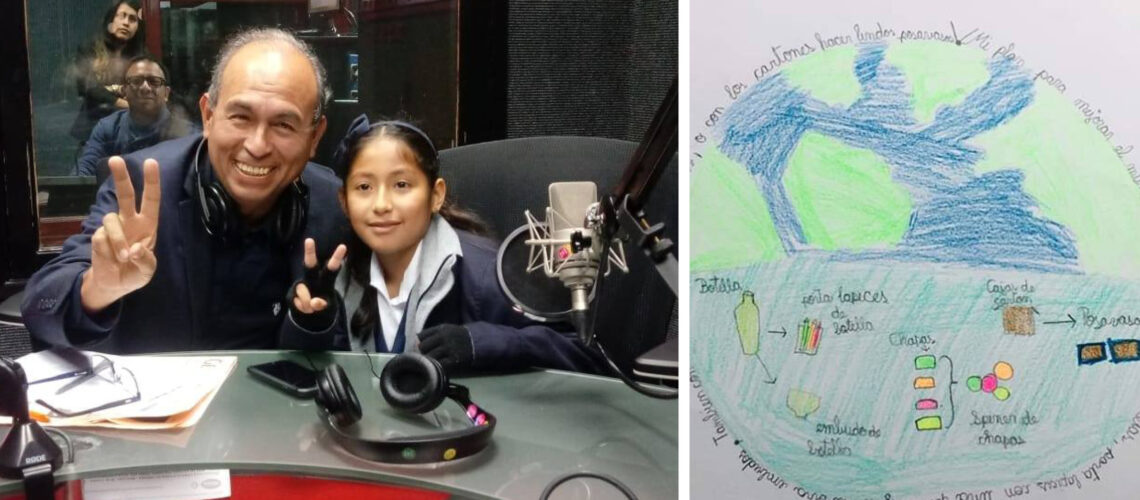 If you are interested in more Spanish-language conversation about this theme, ASPEC also shared an animated video that explores "la economía circular".
—
'What we did before the giant companies started controlling our seeds'
(Malaysia)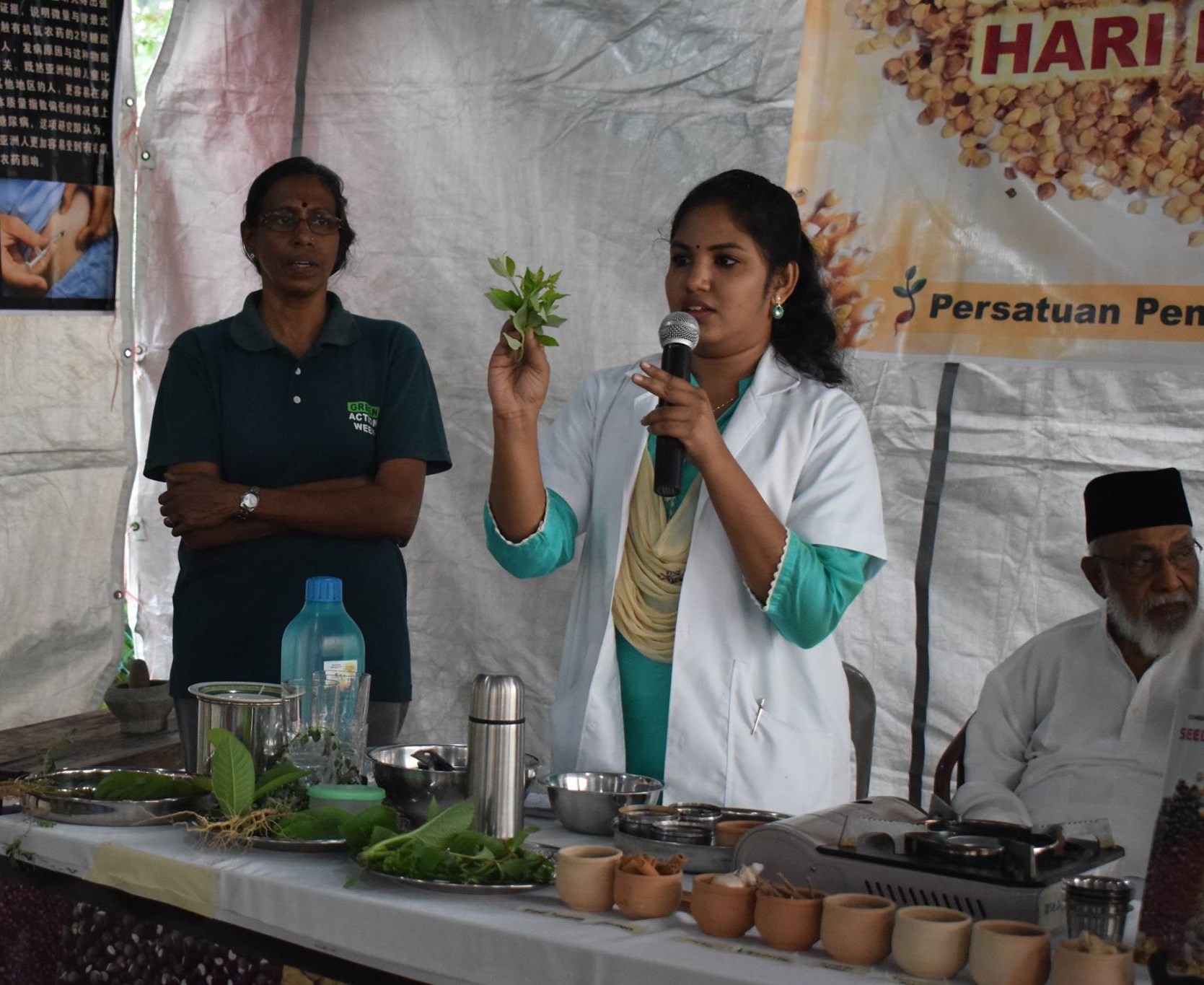 "Seeds, once the domain of traditional farmers, now have been blatantly conquered by the giant companies with the intention of controlling the world food production. Most of the seeds had been bred by farmers over millennia.

"The seeds companies are now claiming that it is illegal for farmers to save seeds. The first and foremost impact of this is a seed monopoly and the disappearance of diversity, an increase in costs and higher use of chemicals." – Consumers Association of Penang president S.M. Mohamed Idriss at a Seed Sharing Fair for Green Action Week, quoted in the New Straits Times.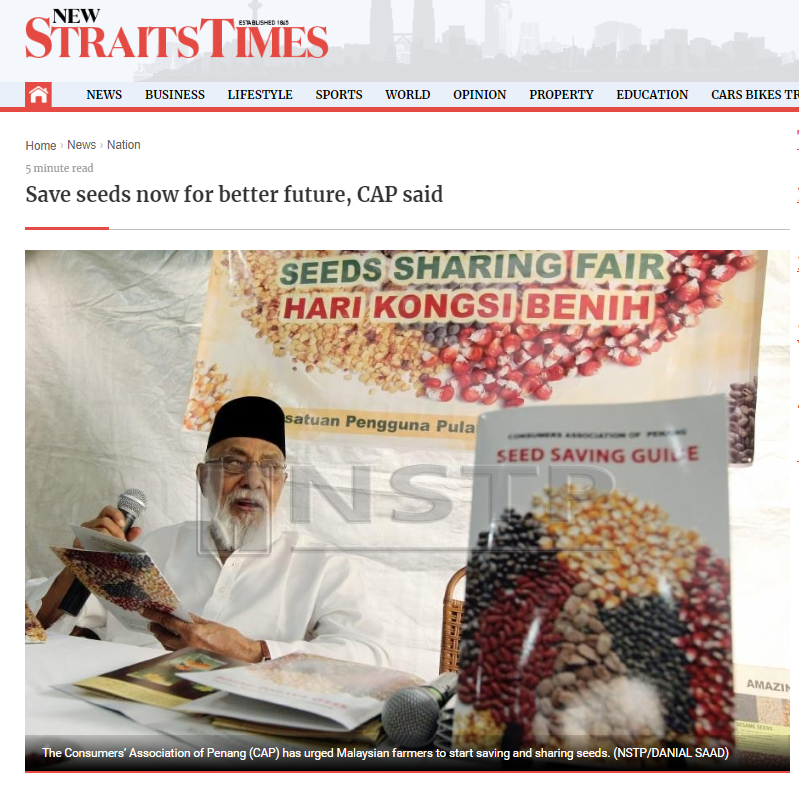 ---
Want to see more stories of 40+ local groups across the world who are reigniting cultures of sharing? Follow Green Action Week on Facebook.